Detroit Hoarder Lived In Filth. Family Discovers Sally Honeycheck's Body Eaten By Her Dog And Rats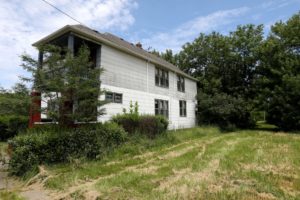 Everyone thought Detroit hoarder Sally Honeycheck was happy and content living in her family home she shared with her sister for 7 decades. That was until she stopped answering her phone. So her cousin, Linda Kajma went looking for her during Thanksgiving weekend last year.
Kajma and others stopped at the house. No one answered the door. So did the Detroit Police. For nearly two weeks, family members begged the Detroit Police to break down the door. They refused. Detroit Police claimed it was against protocol.
Detroit Police Spokesperson Sgt. Nicole Kirkwood told the Detroit Free Press that police made two well-checks on Honeycheck that day but could not break in because it was against protocol: