Is Judge Frank Caprio Of Caught In Providence Fame Bankrupting The City Of Providence?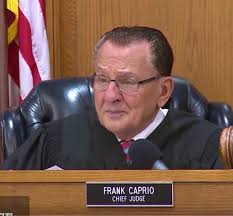 You probably know who Judge Frank Caprio is if you are on Facebook. Facebook users pass around videos of Judge Caprio wielding justice from the bench with a heart. It is no wonder people love this show. Judge Frank Caprio is what a judge should be and the type of judge America needs more of.
Matter of fact, I flip on Judge Caprio's videos when I'm having a rough day with lawyers and clients in foreclosure.
Caprio is a Providence, Rhode Island Chief Municipal Court judge. The Providence municipal court handles traffic and parking tickets Caprio and his associate judges answer to the Mayor and the City Council.
He is also the star of the social media show, Caught In Providence. The show is like a low budget People's Court. It takes place in Caprio's courtroom and uses only two cameras. Yes, people who come before Judge Caprio are real with real-life problems.