Reality TV Stars The Todd And Julie Chrisley are Indicted By A Grand Jury On Tax Evasion And Fraud Charges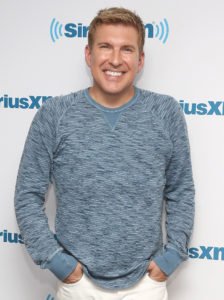 TV reality stars Todd and Julie Chrisley are facing prison time according to CNN. Federal prosecutors slapped them with a 12-count indictment on Tuesday.
Federal prosecutors allege the Chrisleys committed bank fraud and wire fraud conspiracy. The married couple star in the USA Network reality series "Chrisley Knows Best."
The show follows their family's over-the-top lifestyle and activities in a basically staged "reality" show. Todd Chrisley has the on-camera persona that is a cross between the late Paul Lynde and Ray Gillette from the TV show Archer.
The show has aired on the USA Network since 2014 for a total of seven seasons. A spin-off, "Growing up Chrisley," which focuses on children Chase and Savannah, premiered in April.
However, it now appears both shows have been axed due to the criminal charges.