Self Proclaimed Financial Concierge Pleads Guilty To Scamming Seniors In Bug Spray Scam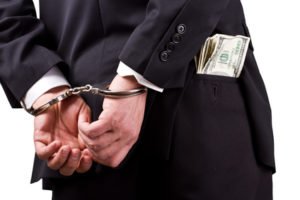 Self proclaimed financial concierge John Cucinella pleaded guilty last week to fleecing senior citizens. Cucinella is the former investment manager of Mackrow Asset Management Group. Mackrow was a purported asset management firm located in Brooklyn. The company solicited senior citizens to invest in pre-IPO shares of private companies. However, the money went directly into Cucinella's pockets.
The self proclaimed financial concierge pleaded guilty to securities fraud. Cucinella also agreed to forfeit $948,530 that he misappropriated from investors as part of the plea deal.
United States Attorney for the Eastern District of New York Richard P. Donoghue and FBI Assistant Director William F. Sweeney announced the guilty plea.
John Cucinella represented himself to investors as a 'financial concierge', but rather than serving the needs of elderly investors, he swindled them out of thousands of dollars and then spent the money on himself. The Department of Justice and this office are committed to prosecuting to the fullest extent of the law those who prey on vulnerable victims for their own selfish benefit.