Pennsylvania Priest Pilfers Church Poor Box To Pay For Gay Sex With Men He Met On Grindr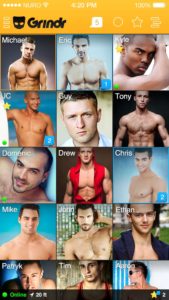 A Pennsylvania priest stole nearly $100,000 in church donations over a six-year period. Prosecutors say he used the money to pay men he met on Grindr to perform sex acts on him.
Monsignor Joseph McLoone allegedly funneled donations to fund his sleazy habit for at least six years.
McLoone is a priest at Saint Joseph's Catholic Church in Downingtown. Downington is located 30 miles west of Philadelphia.
Investigators revealed he allegedly opened a secret TD Bank checking account in 2011 and deposited $98,405. He then used the funds to pay for his secret lifestyle and to pay off his credit card debts.
The disgraced Pennsylvania priest also allegedly withdrew roughly $46,000 in cash at a branch in Ocean City, New Jersey. McLoone owns a beach house there.