Former Mulholland Group CFO Kwesi Bovell Pleads Guilty to Muli-Million Dollar Embezzlement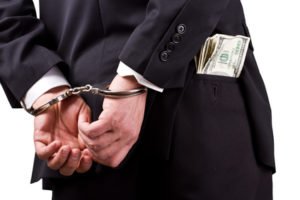 Former CFO of the Mulholland Group pleaded guilty last week to wire fraud. Kwesi Bovell after allegedly embezzling $3.5 million during his three-year tenure as CFO of the Mulholland Group LLC.
Mulholland Group hired Bovell as CFO in 2015.
Mulholland Group officials notified the government of irregularities in Bovell's use of the company's platinum American Express card. Bovell charged $145,000 in expenditures for personal items.
Mulholland Group gave Bovell signature authority to use multiple company accounts as the CFO. Mulholland is a real estate firm with properties across the country.