Southern California Police Bust Two Women Operating a Nationwide IRS Robocall Scam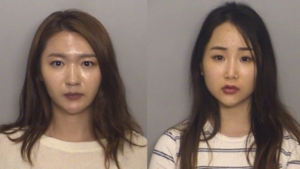 Law enforcement in Southern California have confirmed that they have busted two women running an IRS robocall scam. Police in the LA suburb of Fontana claim they have confiscated $1 million in electronics and gift cards from the two women. California authorities had been investigating Ailing Lu and Ji Hyun Lee as part of a nationwide IRS robocall scam.
Police said the scam involves possibly hundreds of victims. Investigators claim the accused scammers also used fear to force victims to comply with their demands.
Police Officer Richard Guerrero says he was amazed at all of the electronics that were confiscated. He told NBC4 In Los Angeles:
We have things from iPads to iWatches to cameras.
Law enforcement alleges the suspects randomly called people claiming they were from the IRS.