FHFA Director Mark Calabria Threatens To Wipe Out Fannie And Freddie Shareholders To End GSE Conservatorship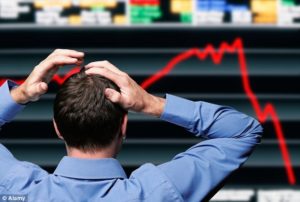 FHFA Director Mark Calabria said he's willing to wipe out Fannie Mae and Freddie Mac shareholders to end the government conservatorship. Shareholders include retirement funds and pension funds. Fannie Mae and Freddie Mac also back about half of the nation's mortgages. Calabria took charge of FHFA in January. He replaced Mel Watt
Calabria told the House Financial Services Committee:
I'm working for the taxpayers. If the circumstances present themselves where we have to wipe out the shareholders, we will.
Instead, they were put into conservatorship. The government received new senior preferred stock and common stock warrants. The government took a 79.9% stake in the GSEs as collateral for the bailout.