New York Bank Robbery Suspect Released Without Bail. Christopher Seamans Allegedly Robbed Banks in 3 States.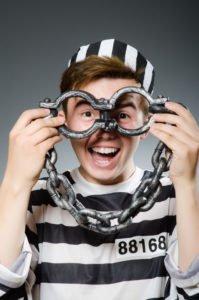 It was as if New York bank robbery suspect Christopher Seamans won the NYS Lottery. Seamans became the first person to benefit from New York's new bail law. Albany County Court released the New York bank robbery suspect from jail without bail Tuesday. Police arrested him for a bank heist near Albany on Friday.
Seamans has also served time in prison for three other bank robberies,
Albany County Court Judge William Carter on robbery and grand larceny charges Tuesday in connection with the robbery of Pioneer Savings Bank in Colonie. As a result, the court ordered Seamans released on his own recognizance.
The judge issued the order after an assistant DA acknowledged Seamans qualified for release under a new state bail law.