Moving Out Of New York? New York State Wants To Chat With You About The New York Exit Tax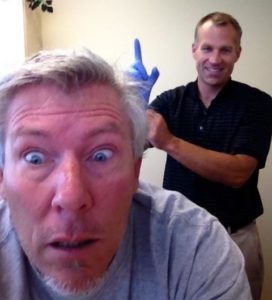 Moving out of New York state? The New York State Department of Taxation and Finance wants you to sit down and have a nice chat. You see New York has a New York Exit Tax.
Well, it's not really a tax. It's more like a painful anal intruding audit.
New York State goes to extraordinary lengths to give residents who try to flee its burdensome taxes one last good fisting on the way out.
The aggressive approach by state tax collectors comes as New York faces a $2.3 billion budget deficit.
Governor Cuomo blamed congressional Republicans for passing tax reforms that reduced the state and local tax deduction.
New York state auditors are doing their best to ensure that those fleeing the state's high taxes will face difficulties. This includes being subjected to a deep anal intruding audit.
Consequently, departing New Yorkers face the massive New York Exit Tax.