NY Attorney Anthony Colleluori AKA Fudgie The Whale Has More Bar Complaints Than A Fat Kid At A Salad Bar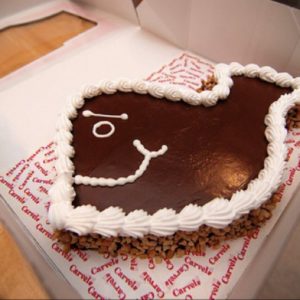 Dealing with NY Attorney Anthony Colleluori is something of a bizarre experience. It's like watching a fat kid making a mess at a salad bar in a restaurant.
Colleluori is big and I'm not talking Arnold Schwarzenegger or Lou Ferrigno big. I'm talking TV detective Frank Cannon morbidly obese big.
It seems as if Colleluori has an addiction to Fudgie The Whale cakes.
This would also explain why he is overstuffed with fudge and is chocked full of nuts.
Hence, the reason why the guys at the FBI in Manhattan and Suffolk County DA's office roll their eyes and refer to him as "Fudgie The Whale" behind his back.
Yes, he is nuts. Ask anyone who has been forced to work with him like me. It is literally like dealing with an obnoxious fat kid in a restaurant whose parents feed them too much fructose corn syrup. The only difference is, Colleluori is a 62-year-old morbidly obese New York Italian.
It's also no wonder why Colleluori has had multiple bar complaints filed against him. He has also been censured by the courts at least twice that we can find.