COVID-19 Foreclosure Filings Are Rising Rapidly Across The United States Despite Federal Moratorium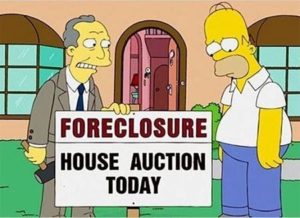 COVID-19 Foreclosure filings climbed 20% in October since September. The COVID-19 pandemic remains the biggest threat to homeownership since the 2008 financial crisis. The ATTOM Data Solutions reports state foreclosure filings included default notices, scheduled auctions, or bank repossessions.
Rick Sharga, executive vice president of RealtyTrac stated:
It's a little surprising to see foreclosure activity increasing in spite of the various foreclosure moratoria that are in place. It's likely that many of these properties were already in the early stages of default prior to the pandemic which makes them candidates for expedited foreclosure actions.