Queens Foreclosure Settlement Conferences Can Save Your Home
New York law requires mediation to assist borrowers to avoid foreclosure. Queens Foreclosure Settlement Conferences allow borrowers a face-to-face meeting with their lender. Homeowners can also benefit even if they can't afford to keep their homes.
What Are Queens Foreclosure Settlement Conferences?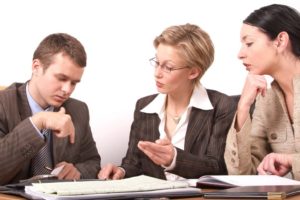 Typical Queens foreclosure settlement conferences are a meeting between you and your lender. Additionally, the settlement conference provides an opportunity to work out a deal with your lender.
You and your lender try to negotiate a way for you to keep the home. You may also be able to negotiate a Cash-For-Keys deal or a Deed-In-Lieu of foreclosure. These two options are especially relevant if you have to give up the property.
Potential outcomes of a settlement conference include:
loan modification, or
forbearance agreement, or
short sale, or
deed in lieu of foreclosure.