Long Island Strip Club Owner Sues New York Governor Andrew Cuomo And SBA Over Covid-19 Restrictions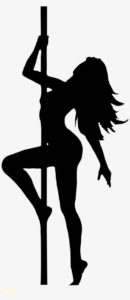 Long Island strip club owner Sean McCarthy has owned Blush Gentleman's Club in Commack since 1997.
McCarthy claims New York State stripped of his constitutional rights. Now he has filed a federal lawsuit against Cuomo and the state of New York. The target of his wrath is New York Governor Andrew Cuomo.
The Long Island strip club owner filed suit against Cuomo over his executive orders shuttering non-essential businesses amid the pandemic.
McCarthy's attorney, Joe Murray told the New York Post:
Governor Cuomo is engaged in a huge overstep of executive power. He is infringing on people's fundamental civil rights far beyond the least restrictive means allowable under the constitution. Someone should remind him he is the governor and not the king.