Gap In Housing Market Between Home Prices And Income Point To Recession By 2020 Election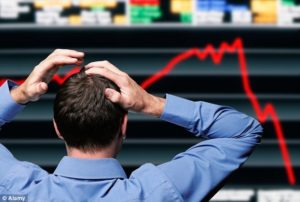 The housing market is signaling there will be an economic recession by the 2020 election. Council on Foreign Relations Director of International Economics Benn Steil joined JPMorgan Chase CEO Jamie Dimon predicting a recession:
Looking back at the years preceding the 2008 financial crisis. A critical warning sign was the surging gap between the growth in home prices and household income. Today, a parallel dynamic is playing out.
Household incomes have been growing. However, it hasn't come close to keeping up with the increase in home prices. The median annual household income in August rose by 1.3% from 2018. Yet, data from the National Association of Realtors shows the median home prices in the United States housing market rose 4.7% in August from a year earlier.